Simeji Japanese keyboard+Emoji
14.1.2
Japanese Keyboard – Type Texts, Messages, and Emails in Japanese
Are you a Japanese speaker? Would you like a keyboard in your native language? If yes, then this Japanese keyboard is just what you need. Simeji Japanese Keyboard + Emoji is a nice app that allows you to type in the Japanese language and also communicate with others who don't speak Japanese. It lets you chat, message, and email using the Japanese alphabets. Also, there are lots of emojis and stickers available which can add spice and feeling to your texts. You can express your emotions in a better manner with these emojis. Also, you can communicate effectively with people in your native language. So, it is a must-have keyboard for native Japanese people. Despite its benefits, it can be a potential privacy risk.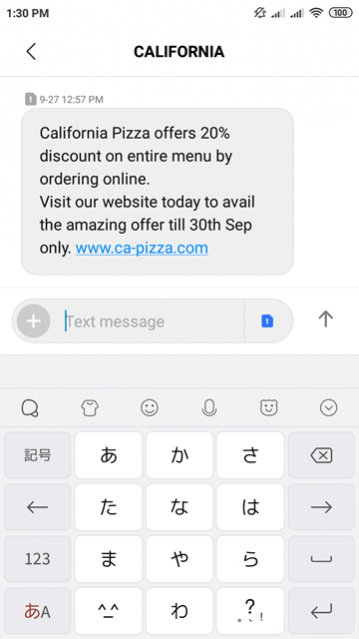 Simeji Japanese Keyboard + Emoji has an intuitive user interface that goes along nicely with its user-friendly design and layout. The combination of these features makes using this Japanese keyboard an easier proposition for everyone. However, before you get to use this keyboard, you will need to enable it first. So, your first task would be to enable this keyboard in the Settings section of your phone. After that, you will have to choose it in place for your default keyboard. This will allow you to start using it as the default keyboard for all your messaging and texting apps. You will find both Japanese alphabets and English alphabets on this keyboard. It will allow you to type in both languages. You can change the orientation and layout of the keyboard as per your preferences too.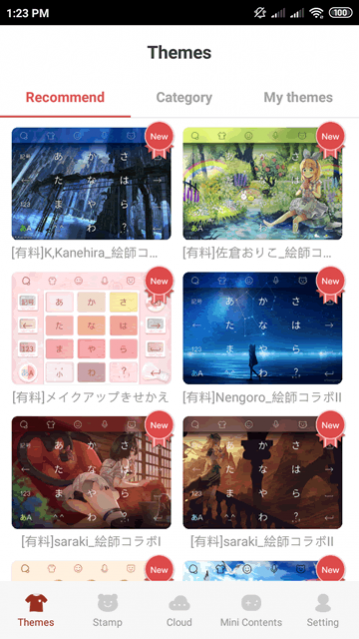 This Japanese keyboard isn't just good for typing messages in Japanese. It has a huge library of emojis available too. You can add them to your text with the touch of a button. This keyboard shows you emojis that will fit your messages the most on the top bar of the keyboard. You can tap on their icons to have them added to your message in an instant. Aside from emojis, there are various stickers available in this Simeji Japanese Keyboard that can be added to your texts and chats as well. New stickers are shared by people every day and you can use them in your text for free. If you find a sticker funny, you can leave a comment on it in the store section. Also, you can create your own stickers too.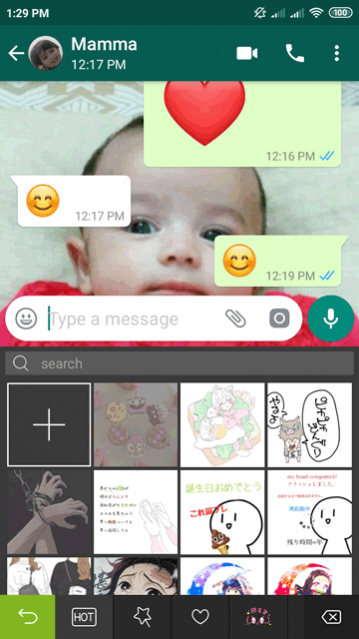 Simeji Japanese Keyboard has an extensive cloud-based dictionary of Japanese words and phrases. It helps you in completing your texts if you can't seem to find the appropriate word in your vocabulary. This dictionary is useful not only for native Japanese speakers but for other people who aren't that fluent in Japanese. This Japanese keyboard provides presets of commonly used phrases too. These preset phrases can help you in sending messages without having to type much. For instance, you can send them when chatting with friends while playing a game. Simeji Japanese Keyboard provides a large variety of keyboard themes and wallpapers to you as well. You also get to translate Japanese into English with the translation feature that has been added to this keyboard.
Features:
Intuitive user interface
User-friendly design and layout
Lots of beautiful themes on offer
Customize themes using your own designs
A huge library of emojis available
Both Japanese and English alphabets to type with
Chance to create your own stickers
Leave comments on the stickers shared by others
Personalize your keyboard with customized wallpapers
An extensive cloud-based dictionary of Japanese words
Presets of commonly used phrases on offer
A translation feature for translating Japanese into English
Conclusion:
Simeji Japanese Keyboard + Emoji is an app that is designed for Japanese people who love texting in their own language. It offers them the chance to not only type out texts, messages, and emails in Japanese but also add various emojis to all their chats. It is a Japanese keyboard worth having on your phone if you are fluent in Japanese.
---
Add a review
Tell us your experience with
Simeji Japanese keyboard+Emoji
14.1.2
RELATED PROGRAMS
Our Recommendations
---
---
---
---